Collecting Needle Books
I'm Jody Sanders and I collect needle books.
I often sew-on-the-go and always make sure to have needles and a needle threader with me in my hand-made fabric needle book. If I were sewing decades earlier, I may have had a paper needle book I received as a gift from a local business or purchased for less than 30 cents. Most vintage needle books are made of paper, feature colorful graphics, and have interesting shapes. These type of vintage needle books do not have scissors, a measuring tape, thread, or buttons. They are not sewing kits. They fold in half, either vertically or horizontally. In colored pieces of foil, an assortment of needles and a needle threader are stored. 
When I first started collecting, I was happy to find a needle book in any condition. Needle books can be found for a few dollars, so it is an affordable item to collect. Those with torn or folded edges, missing needles or threader were ok with me, I was just happy to find one. Most common are ones with women sewing together such as Sewing Susan and Happy Home. The Sewing Susan was reproduced in the last twenty years. The newer version has slicker paper and will look new, but to the untrained eye you may think you have a vintage one, when it is new. 
As I became more selective, I realized there were categories I could concentrate on finding. such as milk bottles milk.jpg, grocery stores grocery1.jpg or a travel theme. travel.jpg The travel ones can be dated by the type of transportation and the hairstyles and clothing of the people.
Many companies used the needle books as advertising including Lipton tea, Sunbeam bread, Gambles paint, General Electric, Coast to Coast stores, Virginia Slims cigarettes, and many insurance and gasoline companies.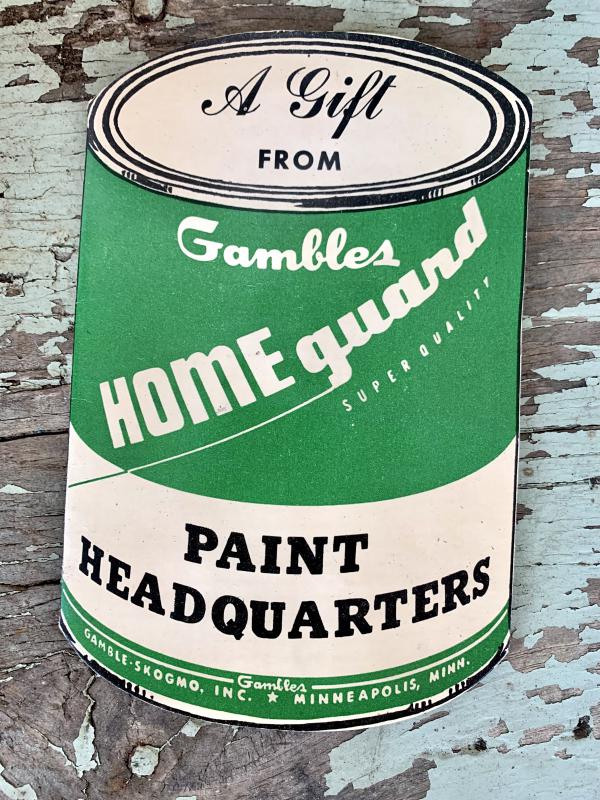 I have one leather needle book in my collection. It is stamped on the front "Needles and Pins, Century of Progress, Chicago 1933"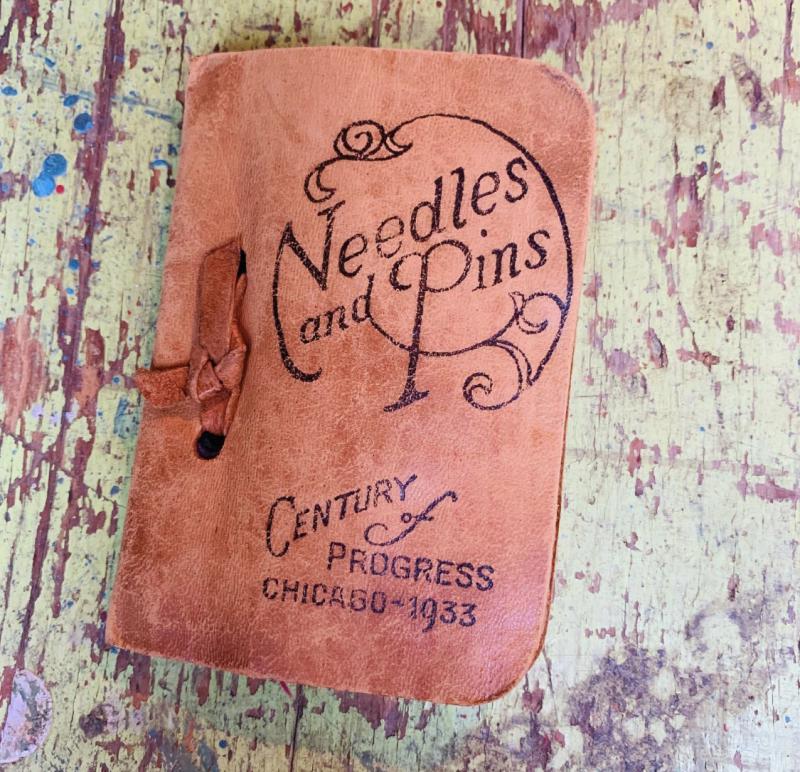 The center has pieces of wool, and the pins look very rustic.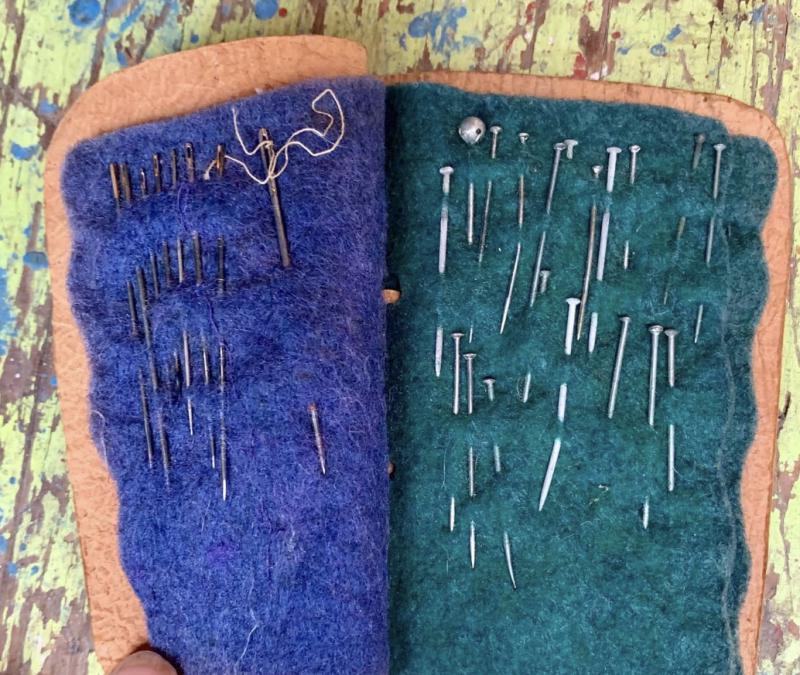 I'm drawn in by the graphics. But my most treasured one is not the prettiest, but it has a connection to people I love who are no longer living. My husband's parents and grandparents owned Sanders Hardware Hank for over 60 years. 
 We can date the needle book by the "Hank". The Hank on the needle book is one of the earliest versions. 
This is a more recent Hank. 
I store most of my needle books in clear plastic sleeves, by category, in a binder.
Acquiring needle books is a great sewing notion to collect because they take up little space, are useful, and provide fond memories of the past.
Other than fabric, what do you collect?
Enjoy, 
-Jody