Quilt-Along Schedule
The quilt-along runs from February 20-April 16. While there is a recommended sewing schedule (see below), you can also sew at your own pace!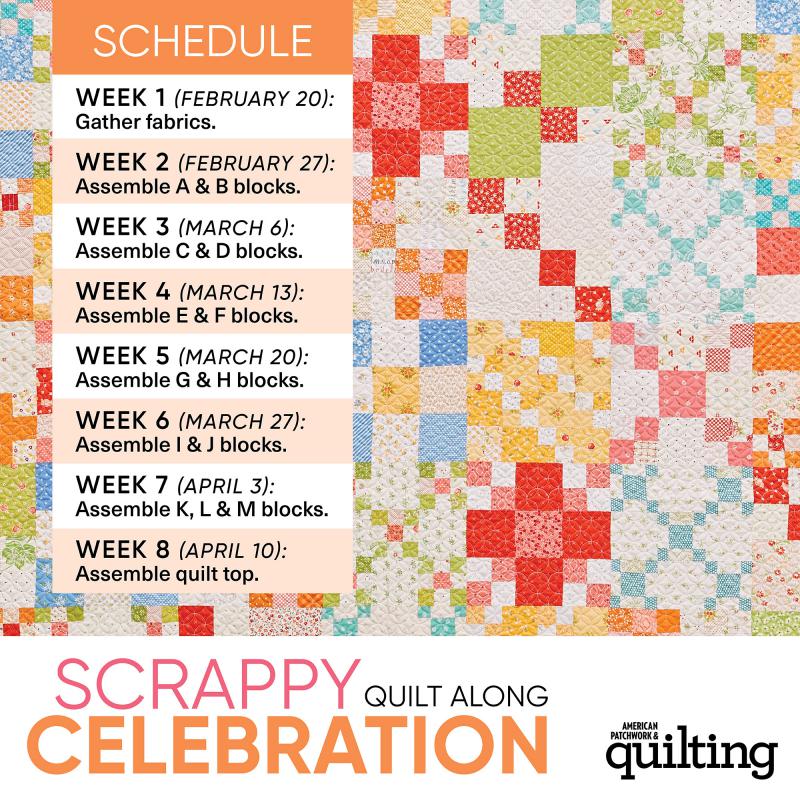 Be sure and visit our friends at American Patchwork and Quilting each Monday as they share about the QAL and more detials on thier 30th anniversary.
If you're posting on Instagram, use the hashtag #APQQuiltalong  and #scrappycelebrationQAL to share your progress
See you next week with blocks I and J blocks.
Kuddos to those of you that have your quilts finished. I have loved seeing all the different versions.
Enjoy!
-modalissa